Exclusive
PHOTO: Mildred Baena & Maria Shriver All Smiles In Better Times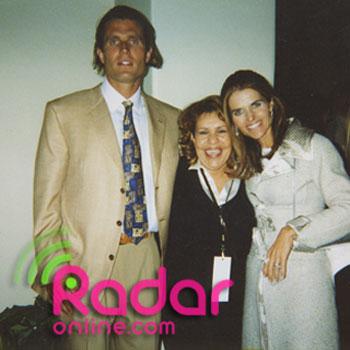 Radar Staff Writer
If Maria Shriver only knew, she probably wouldn't have been smiling.
We've obtained another photo, this time of Shriver and her former housekeeper Mildred Patricia Baena, before anyone had any idea they had so much in common. (They were both pregnant -- at the same time -- by Arnold Schwarzenegger.)
Also in the pic is Maria's brother, activist Anthony Kennedy Shriver.
Article continues below advertisement