Exclusive
Arnold To Go Ahead with Cartoon Series 'The Governator' Despite Sex Scandal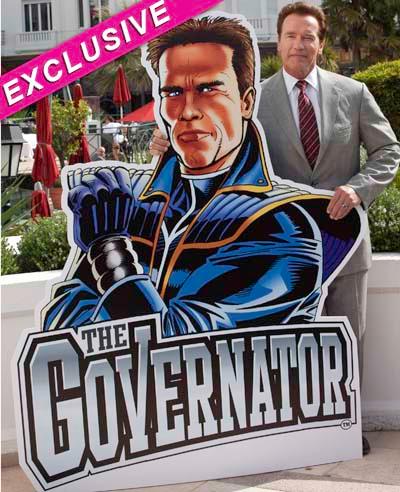 RadarOnline.com Staff Reporter
Arnold Schwarzenegger is pushing ahead with his family- friendly animated television series The Governator despite his highly embarrassing sex scandal.
While 'The Procreator' tries to salvage his 25-year marriage to Maria Shriver, after it was revealed he fathered a son with former maid Mildred Baena, he is also battling to save his entertainment career too.
Before the scandal broke, Schwarzenegger announced that he was teaming up with Marvel Comics genius Stan Lee for a cartoon television series featuring him as the crime fighting hero known as The Governator.
Article continues below advertisement
A Squared Entertainment CEO and co-founder Andy Heyward, who is also one of the producers on the project, released the following statement to RadarOnline.com:
"A2's 'Governator' animated series and its lore, is fictional and stands on its merits, as does the Archie Comic book, the Stan Lee pedigree, Steve Banks and the writing team, our global production, licensing, broadcast, and home entertainment partners. The bible and pilot script are among the most exciting Amy and I have ever seen. The series stands on its own and is going forward as such.
"Of course we wish the family the best in this challenging time."
In The Governator, the animated character fights a global crime wave from a subterranean man cave that includes an array of 'Supersuits' that make him invisible (bet he wishes he had one of those just now) plus a throat spray that can make him talk any language.
Opponents will include an organization called Gangsters, Impostors, Racketeers, Liars, and Irredeemable Ex-cons (G.I.R.L.I.E. Men for short).
Article continues below advertisement