VIDEO: Joy Behar's Advice To Kate Gosselin -- 'Date Someone With A Vasectomy'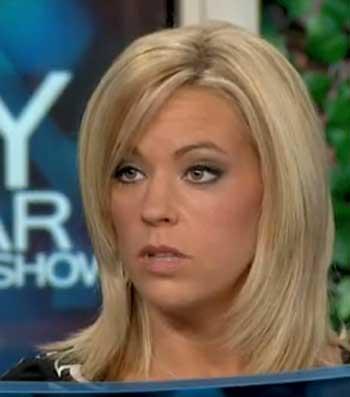 Kate Gosselin, appearing on The Joy Behar Show Monday night, said she's getting along with her ex-husband Jon and doesn't care about his love life, as it's none of her business.
"How is your relationship with Jon these days?" Behar asked the mother-of-eight. "Do you make him grovel at all, cause I would!"
"No, honestly I don't, because I need to put my energy toward raising my kids: There's not enough of me to go around even if I was married, and had a happy marriage,‰ Kate said.
Article continues below advertisement
She added that when she interacts with Jon these days, she keeps her words and actions positive for the sake of co-parenting.
The Dancing with the Stars vet said, "I need to look at, 'What's best for the kids? What's best for the kids?' That is what I say to myself constantly."
Behar asked Gosselin how tough it is to see Jon dating in the wake of their split, to which Kate said, it's "not tough at all."