VIDEO: Flash Back: Princess Diana's Wedding Day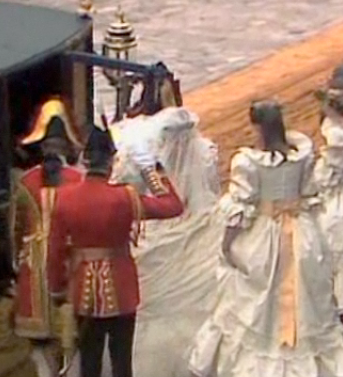 By Alexis Tereszcuk
Radar Staff Reporter
The tiara, the dress, the train, the veil. Princess Diana captivated the world when she stepped out of the carriage and entered St. Paul's Cathedral to marry Prince Charles on July 29, 1981.
With her son Prince William's wedding to Kate Middleton just one week away, TLC is airing a two-hour royal special Charles and Di: Once Upon a time with never-before-seen footage of the historic wedding day.
Article continues below advertisement
The clip obtained by RadarOnline.com show's Diana's arrival, replaying the romantic moments that the 19-year-old introduced the 25-foot-train to one billion people watching around the world. With fun pop-up factoids the videos of the magical day showcase the spectacular royal wedding.
Check out the fairly tale wedding of the 20th century, Charles and Di: Once Upon a Time on TLC Sunday, April 24 at 7/6c on TLC.