Exclusive
Steven Soderbergh Admits Fathering Australian Woman's Child, Will Pay Support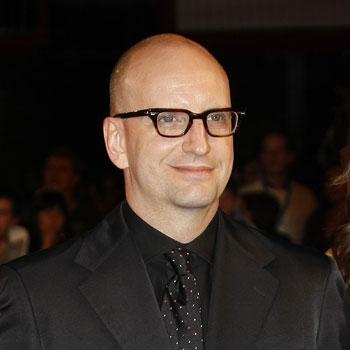 Oscar-winning Traffic director Steven Soderbergh has acknowledged fathering a child with an Australian woman named Frances Lawrencina Anderson, and has agreed to begin making "reasonable" child support payments as such, RadarOnline.com learned Wednesday.
Anderson said she had a tryst with the director -- who's been married to Jules Asner since 2003 -- in December 2009, while he was in Sydney, Australia, directing a play ironically titled Tot Mom.
Article continues below advertisement
According to docs filed in Manhattan Supreme Court, Soderbergh, 48, "consents to... the entry of a reasonable order of child support."
In February 2011, Soderbergh acknowledged he'd "engaged in consensual sexual intimacy and as a result thereof the plaintiff became pregnant," but called into question Anderson's claims for money, and the extended involvement of attorneys, in the case.
The baby girl, Pearl Button Anderson, was born on August 30, 2010.