FIRST VIDEO: Steven Soderbergh, Meet Your Love Child Pearl Button!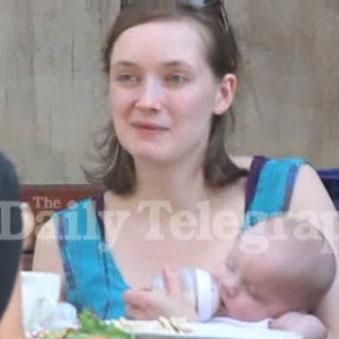 First video has emerged of the child Oscar-winning Hollywood director Steven Soderbergh has fathered - but never met.
The Ocean Eleven director is being sued for child support by an Australian woman who says the Oscar-winning filmmaker fathered her blue-eyed baby daughter, named Pearl Button.
Speaking from her home in Sydney's eastern suburbs, mother Frances Anderson told an Australian newspaper she "could not comment" on whether Soderbergh had indicated any interest in having a relationship with his daughter.
Article continues below advertisement
"Has my baby met Steven? No," she told The Daily Telegraph.
"But I'm not in a position to comment at this time. I'm sorry."
Married Soderbergh, 48, has declined to comment on the lawsuit, which says he helped pay medical expenses during Anderson's pregnancy.
A DNA test showed he was the father of the girl, it added.
"(Soderbergh) has acknowledged that he is the father of the child verbally," the lawsuit said, which was filed in a New York court.
Anderson's lawsuit says she and Soderbergh had a sexual relationship at points including December 2009, when his play Tot Mom opened in her hometown of Sydney.