PHOTOS: Michael Douglas Looking Healthy And Happy In NYC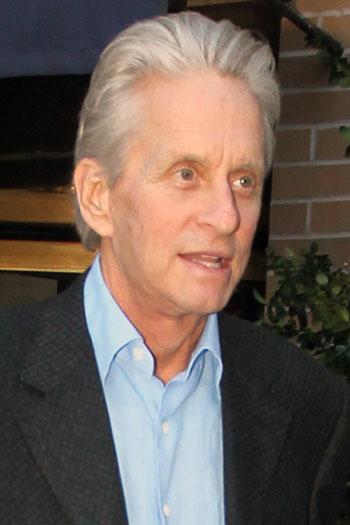 Michael Douglas was looking back to health once again as he was spotted leaving a restaurant after lunch in New York earlier today.
The 66-year-old appears to be finally on the mend after a tough battle with cancer, and RadarOnline.com can bring you the photos.
Just over a week ago, Douglas told NBC's Matt Lauer he's "relieved" to be over the worst part of his battle, as an aggressive eight-week regimen of radiation and chemotherapy eliminated the stage IV tumor in his throat.
Article continues below advertisement
Dressed smartly in a black suit and blue shirt, the Wall Street star appears to have gained some of the weight back that he lost over the past few months and his complexion had a healthy looking glow.
Before being diagnosed with a walnut-sized tumor at the base of his tongue, the screen legend weighed a healthy 175 pounds.
It was said to have plummeted to 139 pounds at the peak of his treatment.
Meantime Douglas is gearing up for a return to work, he has landed the title role in Steven Soderbergh's Liberace, opposite Matt Damon, which starts shooting in May or June.
The veteran actor has been busy preparing for the role, revealing: "I lost a lot of muscle mass, so I'm going to work on that. I'm going to get my fingers ready for Liberace.
"I've been watching a lot of tapes of him. He wasn't the greatest dancer nor the greatest singer, but he was a great pianist and entertainer."