Prince William & Kate's Secret Honeymoon Plans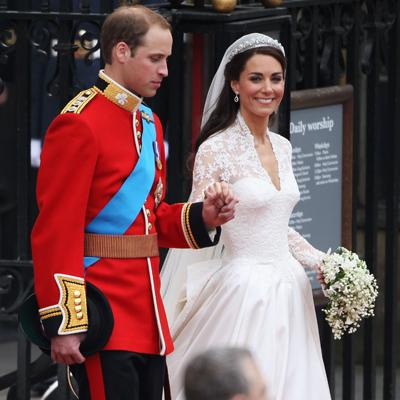 They've exchanged I do's and kisses -- so now what?
Prince William and Kate Middleton will embark on their two-week honeymoon tomorrow, until they return home in mid-May. While the location is undisclosed, possible destinations include Jordan, Kenya and Mustique, among other exotic locales.
Then, from June 30 to July 8, they'll take a nine-day tour of Canada.
So when can we expect to hear the much-anticipated news there's a little royal on the way?
Article continues below advertisement
"I think we'll take it one step at a time," Prince William told English TV personality Tom Bradby in a previous interview. "We'll sort of get over the marriage first and then maybe look at the kids.
"But obviously we want a family, so we'll have to start thinking about that."
Fun fact: Both Princess Di and Queen Elizabeth II had babies within a year of their first wedding anniversaries.
As previously reported, the young lovers wed at Westminster Abbey as an estimated worldwide audience of 2 billion people watched. United at the altar at 11:11 a.m. local time, the duo exchanged vows at 11:20 a.m., after which the hunky royal slipped the ring on his bride's finger.