PHOTOS: Prince William & Kate Marry --Radar's Royal Wedding Album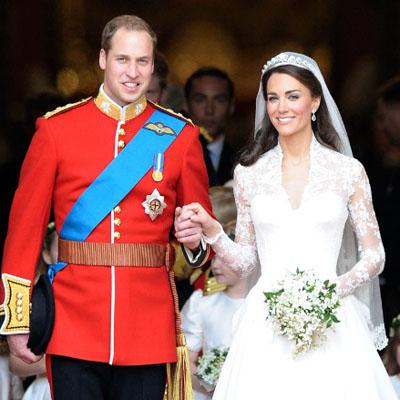 From Kate's gorgeous designer gown to her prince's dashing military uniform to all those crazy (and we mean crazy) hats -- the royal wedding of Prince William and Kate Middleton was a spectacle to behold, and RadarOnline.com has plenty of pictures of the big day.
As RadarOnline.com previously reported, the young lovers wed at Westminster Abbey as an estimated worldwide audience of 2 billion people watched. United at the altar at 11:11 a.m. local time, the duo exchanged vows at 11:20 a.m., after which the hunky royal slipped the ring on his bride's finger.
Article continues below advertisement