Exclusive
Prince's Minnesota Homestead In Foreclosure With $368k Mortgage Arrears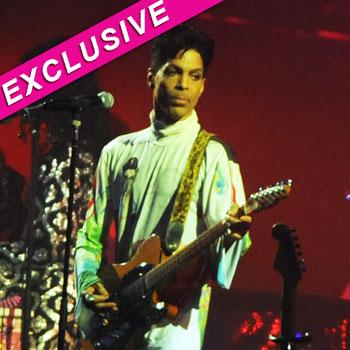 By Cliff Renfrew
RadarOnline.com Staff Reporter
A twenty acre parcel of land where pint-sized superstar Prince's former home used to sit is due to go under the auction hammer next month.
The large plot in Chanhassen, Minnesota, has gone into foreclosure because the famous performer (real name Prince Roger Nelson) has fallen some $368,000 behind in mortgage payments.
Prince - who is from The Land Of Ten Thousand Lakes - is currently doing a marathon 21 consecutive show tour at The Forum in Los Angeles.
Article continues below advertisement
But despite claims from his management that the debt has now been settled, when RadarOnline contacted Carver County Sheriff's Department a spokesperson from the Civil Processor's Department revealed that the land was still set for auction on May 13.
"We have not heard anything from the lawyer or mortgage company to date and the land is still due to be auctioned next month," revealed the Sheriff Department's official.
Records show that the Purple Rain singer bought the property in 1994 for $605,000 but the land is now valued at $1.15 million, down from $1.5 million just a year ago.
The house which was on the land was demolished in 2005 – if the auction goes ahead proceeds would be used to pay off the mortgage and delinquent taxes.
Recent aerial images of the land show little more than a tennis court and a small building near the main driveway entrance.
Article continues below advertisement
Prince is no stranger to tax woes - about 11 months ago the reclusive star paid $1.3 million in current and delinquent property taxes that he owed for 2009 and 2010 on 14 parcels of land in the area including Paisley Park his famous Chanhassen recording studio.
The 52-year-old pop legend was also late paying his tax bills in the county in 2006 and 2008.
During his glittering career Prince has produced ten platinum albums, thirty top 40 singles and won seven Grammy Awards, a Golden Globe and an Academy Award too.