Politician Refuses To Meet With 'Dog,' Fans Rally Around Bounty Hunter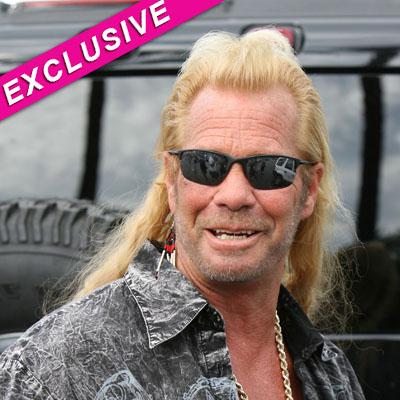 'Dog The Bounty Hunter' says he may be forced into retirement if a Colorado politician's bill is voted into law and while the pol is ducking Dog, the fugitive-chaser's fans are hounding him!
State Sen. John Morse introduced a bill that would basically put bail bondsmen out of business and, say critics, flood the streets with criminals.
The bill would put into play a deposit bond, which would grant pre-trial services to offer bonds to incarcerated defendants, using the government, not private businesses. But with bail bondsmen eliminated, no one would be around to capture the defendants who later fail to appear for court dates.
Article continues below advertisement
Dog and his wife Beth Chapman flew to Colorado to oppose the bill and meet with Morse, but Morse has refused to meet with them.
"They were at the Capital for two days requesting to see Morse," a source told RadarOnline. "They waited in the hallway. When they saw him in the halls they walked after him and asked to speak with him. He refused. He told them he was busy."
Finally, Beth took to Twitter and wrote, "we flew a long way to meet with you about the bill you have offered…"
That's all it took for fans to rally around Dwayne and Beth.
Beth has 150,000 Twitter followers and they immediately took up her cause, pointing out that the new bill will make the streets unsafe.
"Why would you support a bill that puts criminals back on the street?" one follower Tweeted to Sen. Morse.
And another added: "private bail ensures safety to the public."
The Tweets piled up and are continuing to grow, proving to Sen. Morse what so many criminals have learned about Duane and Beth Chapman: You can run, but you can't hide!