Dog The Bounty Hunter Fighting Bill That Would Free Criminals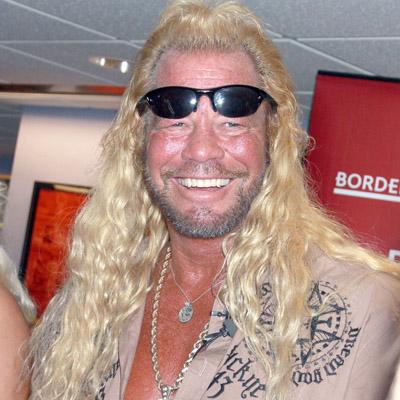 Duane "Dog" Chapman isn't just busy yanking criminals off the street -- he's fighting the politicians trying to put them back on the street!
Dog is leading the fight in Colorado against a state Senate bill he and the bill's critics say will put bail bondsmen out of business -- and flood society with criminals.
"This time I'm not barking. I'm here to take a real bite out of crime," Dog told RadarOnline from Colorado. "I'm here to stop tax funded bonds
Article continues below advertisement
and return bail bonds to the private sector where it belongs."
Authorities in Colorado on Tuesday will convene to vote on the divisive Senate Bill 11-186, sponsored by Democratic Sen. John Morse and Republican Rep. Mark Waller, both of Colorado Springs.
The bill would put into play a deposit bond, which would grant pre-trial services to offer bonds to incarcerated defendants.
Here's how it works:
If the accused cannot can't get bonded out by a private bail company, the court will make one available to them. Once the judge sets bond, the defendant would be able to pay up to 15 percent of the amount.
Under this system, 50 percent of the revenue would go to the court fees for the service. If the defendant is found not guilty, the other 50 percent would be returned to them. If they are found guilty, whatever funds are left would be given back to them.
One former lawman who operates his bail bonds company out of Colorado Springs, told KRDO -TV that if the bill is passed into a law, hundreds of people in his industry will be out of work.
Article continues below advertisement
Not only that, but who is going to chase down the criminals who don't show up to court. Dog the Bounty Hunter told RadarOnline.com: "This state has hundreds of thousands of warrants! no Bounty Hunters ? Ha, not," he scoffed in a warning.
Opponents of the bill said that the current system employed by bail bondsmen works better because there is an added level of accountability. Whoever posts bond has something to lose if the arrested person does not show.