PHOTOS: The Shortest (And Sexiest!) Bikini Babes In Hollywood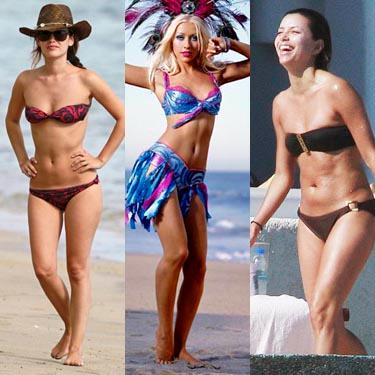 What these Hollywood stars lack in height, they make up for in sexiness! RadarOnline.com has photos of the shortest -- and sexiest -- bikini babes on the beach in this special photo feature. Click the next sentence to see the shortest and sexiest stars in Hollywood stripped down.
Kim Kardashian never looks tiny on the red carpet, with the help of towering Christian Louboutin platforms, but the curvy reality show star is actually only 5'2". And when Kim takes off her stilettos and hits the beach in her skimpy and boobilicious bikinis, no one is paying attention to her height!
Article continues below advertisement