PHOTOS: Sexy From Every Angle! 3D Bikini Babes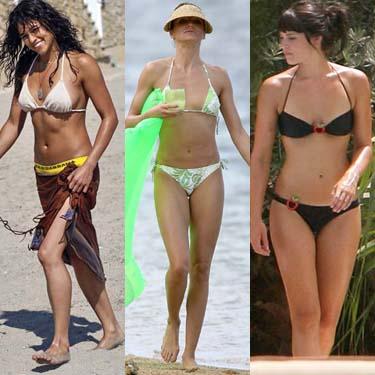 These sexy stars aren't afraid of showing off their hot bodies from every angle!
RadarOnline.com has photos of the hottest Hollywood bikini babes, who have graced (or are about to) the big screen in 3D blockbuster films. Click the next sentence to see sexy stars who have been in 3D films, stripped down into their bikinis.
Click Here To See Sexy Stars Who Have Been In 3D Movies
People love Gossiping about Blake Lively's flawless and fit bikini body, but just wait until it comes at the crowds in 3D this summer! The foxy fashionista will be seen from every angle in Green Lantern this summer, starring alongside Ryan Reynolds and Peter Sarsgaard in the comic book adaptation.
Article continues below advertisement
Click Here To See Blake Lively's Banging Bikini Bod
Vanessa Hudgens and Abbie Cornish kicked butt in three dimensional fashion in the recently released Zack Snyder flick Sucker Punch. The two smoking hot stars have some of the most covetable curves in Hollywood, and weren't afraid to show them off in super sexy outfits in the fantasy film -- or on the beach in the skimpiest of swimsuits.
Article continues below advertisement