PHOTOS: Demi Lovato -- Pretty In Pink (Actually Purple)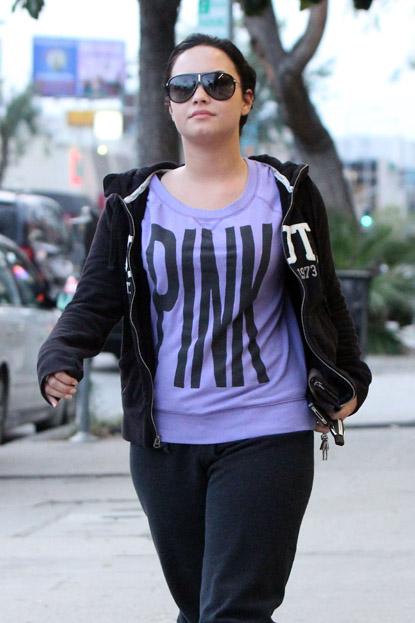 by Radar Staff
Disney darling Demi Lovato was spotted in Los Angeles Monday, sporting healthy curves after a very public battle with her eating disorder.
"There have been times when I definitely have been tempted to get rid of my dinner," she recently told Seventeen magazine. "But I will deal with it for the rest of my life because it's a life-long disease.
"I don't think there's going to be a day when I don't think about food or my body, but I'm living with it, and I wish I could tell young girls to find their safe place and stay with it."
Article continues below advertisement
The Camp Rock star, 18, was dressed down in sweats and a purple shirt. She stopped off at a Cold Stone ice cream shop on the overcast Southern California day.
Lovato dropped off her international concert tour with the Jonas Brothers last November to enter rehab for "emotional and physical issues," according to her rep.
RELATED STORIES:
VIDEO: Jonas Brothers Use Demi Look-A-Like For South American Concert Tour