PHOTO: Lady Gaga Hangs With Snow White's Evil Queen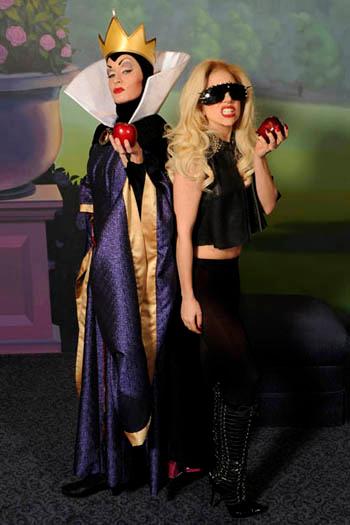 Lady Gaga loves to surprise and she certainly did Saturday when she turned up at Walt Disney World.
The always controversial singer spent several hours at the resort outside Orlando, FL, where she became new BFFs with the Evil Queen of Snow White fame.
Lady G also went on the Magic Kingdom's Peter Pan Flight and bravely found her way through the Haunted Mansion.
Gaga had performed in Orlando Friday night, and apparently couldn't leave the area without letting the kid in her out at Disney World.
Article continues below advertisement
She's in nearby Tampa Saturday night.
RELATED STORIES: