OUTRAGE: Lady Gaga Fan Kills Cat For Concert Outfit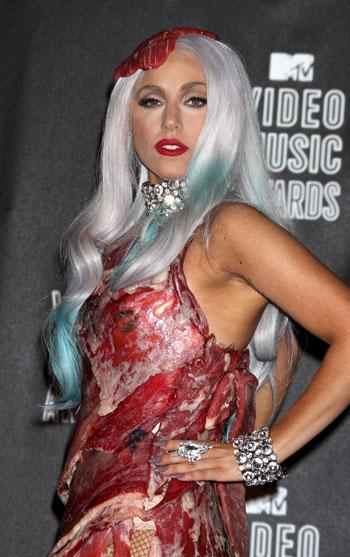 Lady Gaga is known for her outrageous costumes but one "Little Monster" took it too far – killing a cat to make a special outfit for an upcoming Gaga concert!
Oklahoma native Angelina Barnes, 20, was charged with animal cruelty earlier this week when a relative discovered she had slaughtered the family's 15-year-old cat.
After the killing, Barnes smeared the blood on her face for a Lady Gaga show.
"This person Barnes' relative became very afraid that the suspect was going to try to do harm to her," Oklahoma County Sheriff's Office Sgt. Gary Knight told the Toronto Star.
Article continues below advertisement
"There were things done to the house like covering light switches with duct tape so she wouldn't be able to turn on the lights."
In a scene straight out of Silence of the Lambs, Barnes drowned the cat, sliced it down the belly, mutilated the eyes and placed its liver in a makeup case, authorities report. Purple hair dye and blood covered the entire bathroom.
Barnes was taken to a local hospital where she threatened a male nurse with a piece of glass.
RadarOnline.com has confirmed that Barnes is currently being treated at Griffin Memorial Hospital – a psychiatric center in Norman, Oklahoma.
Lady Gaga shocked the world when she showed up to the MTV Video Music Awards in her now infamous meat dress, but the designer piece was certainly never intended as incentive for fans to follow up with their own creations!
RELATED STORIES:
Rihanna, Lady Gaga & Eminem Sweep Billboard Music Awards Nominations