Oprah Excuse May Get Juror Out of Blagojevich Trial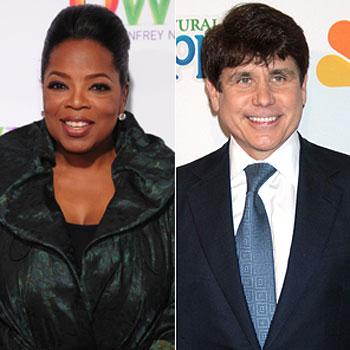 RadarOnline.com Staff Reporter
Judges have heard it all, but this may be the best excuse ever to get out of jury duty.
A potential juror in former Illinois Governor Rod Blagojevich's corruption trial said she didn't want to serve on the jury because she has tickets to a taping of the Oprah Winfrey show and she doesn't want to miss the show.
The woman has four tickets to the May 10 taping, and while the judge thought the excuse was "a little over the top," the Assistant U.S. Attorney Reid Schar weighed in.
Article continues below advertisement
"It's the last year, judge." Oprah Winfrey's last broadcast will be May 25, 2011 but HARPO studios would not say when the final taping will be held.
So far the excuse hasn't worked. "Everybody here knows that this juror will survive" if she doesn't make it to the show Judge James Zagel said.
Blago had better watch out, he doesn't want any jurors mad at him before the trail even starts!
RELATED STORIES: