Oprah To Charge $1Million For 30-Second Commercial On Last Show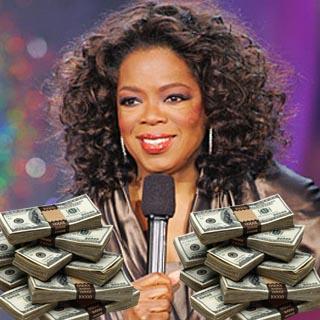 It's guaranteed to be one of the most watched shows in TV history, and if you want to buy a piece of Oprah, it will cost you.
The Oprah Winfrey Show is charging a whopping $1 million for a 30-second commercial on it's big finale show on Wednesday, May 25th.
The $1 million price tag is nearly 18 times more than the show's recent asking price of $57,400, as reported by Nielsen earlier in the season.
While the Superbowl remains the most expensive TV show to advertise on (it cost $3 million for a 30-second spot on the last Superbowl), among regularly-scheduled TV shows, the 2004 series finale of Friends is STILL the most expensive -- it cost $2 million for a 30-second commercial.
Article continues below advertisement
After Friends, the Seinfeld finale in 1998 cost $1.4M per 30-second commercial, while the finale for Everybody Loves Raymond in 2005 cost $1.2M per spot.
As for who will be the guests on Oprah's finale show -- she's keeping it a closely guarded secret.
RELATED STORIES: