Network 'Rethinking' Real Housewives Of New Jersey Spin-Off: Source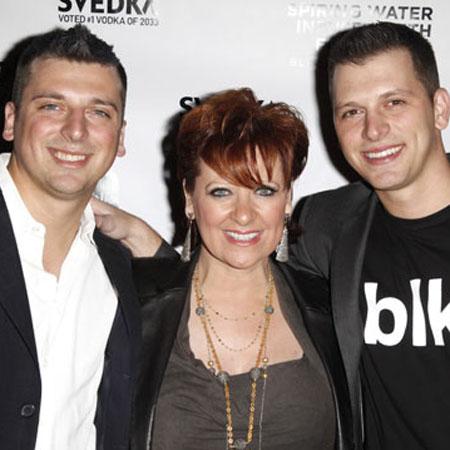 The Real Housewives of New Jersey's bar brawl last month in the Dominican Republic has caused the Bravo network to rethink plans for an upcoming spin-off of the show, RadarOnline.com has learned.
"They decided they should hold off on the spin-off until things cool down," said a production insider.
Last December, RadarOnline.com reported that Caroline Manzo's sons Chris and Albie had been offered their own reality show about their bachelor lifestyle; the spin-off was to showcase the boys independence after their big move from the family mansion to a bachelor pad in Hoboken, New Jersey.
Article continues below advertisement
"The network had to deal with the issues caused by the fight and they just want to avoid any future trouble," dished our source.
Real Housewives Of NJ Stars Party In Atlantic City
The bar brawl took place in the early hours of February 23 at the Hard Rock in Punta Cana.
It involved Manzo and her husband Albert, Jacqueline and Chris Laurita, Teresa and Joe Giudice, newcomers Kathy and Richy Wakile, Joey and Melissa Gorga, the Manzo children (Chris, Albie, and Lauren) and roommate Gregory Bennett.
EXCLUSIVE: Bethenny Frankel's Childhood Pictures
The fight began after Teresa opened a bottle of champagne that sprayed on a woman nearby, upsetting the drenched woman's husband who then physically attacked Teresa.
"It was crazy, he got really angry and punched Teresa in the face," a source revealed. "Joe, Albie and Chris were trying to protect Teresa and they just grabbed the guy and started fighting, and then people joined in."
Article continues below advertisement
According to police in the Dominican Republic, the two injured "victims" were Americans Adolfo Arriolla, who suffered a fractured arm, and Jason Gomez, who had a fracture in his leg and scratches on his face.
When authorities arrived, Arriolla and Gomez, along with Joe, Albie, Christopher and Gregory were detained and taken to the police station where their passports were seized, said our source. Local attorneys were called in to smooth over the situation.