VIDEO: Scream 4 Premiere Red Carpet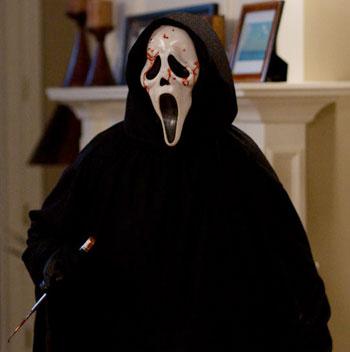 As the stars arrive for the Scream 4 premiere Monday night, RadarOnline.com has video from the glamorous red carpet event!
Courteney Cox and David Arquette are expected to walk the "blood red" carpet at Mann's Chinese Theater in Hollywood for the fourth installment of the hit horror series Scream, and they'll be joined by their co-stars Neve Campbell, Hayden Panettiere and Emma Roberts as well as other stars out celebrating the premiere.
Article continues below advertisement
The stars of Wes Craven's campy horror flick, Courteney and David, split up shortly after filming in 2010, and David entered rehab in early 2011. The pair have been spotted together recently with their daughter Coco and are friendly since their break-up.
Neve Campbell spoke about the split in an interview with iVillage.com and said she was aware of the problems they were having during filming.
"I wasn't surprised. I was aware a little bit of what was going on. They were very professional during the film and weren't talking about it or making an issue of it, but I was somewhat aware of what they were dealing with. And, you know, it's sad.
"They adore each other, they love each other very much, and it's always sad when a relationship has to end.
"But I think they're being really graceful about it in the way that they're going through it and doing their best and caring for each other. And they love (their daughter) Coco to death. It's a tough thing, especially to go through in public, but I think they're handling it well."
Check out the Scream 4 premiere red carpet here on RadarOnline.com.