Exclusive
'Fall Out' From Kara DioGuardi's Sexual Abuse Revelations Anger Ex-Congressman Father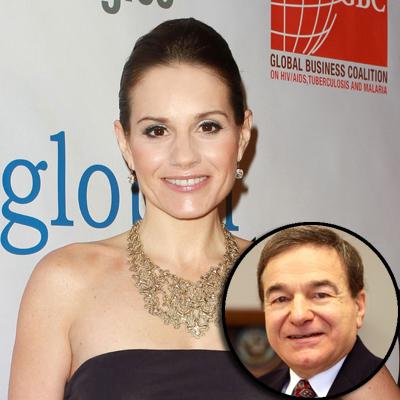 By Cliff Renfrew
Radar Staff Reporter
Kara DioGuardi's former Congressman father Joe DioGuardi has reacted angrily to the 'fall-out' from shocking sexual abuse revelations his famous daughter made in her new book A Helluva A High Note.
The former American Idol judge reveals in the 'tell-all' that at the age of 11 a teenage family friend repeatedly molested her.
There is also disclosure on how a "fairly known music producer" sexually forced himself upon her after a cordial dinner date.
Article continues below advertisement
She claimed that she remained silent about the incident to protect her career, but that she was also subjected to sexual harassment from a "hugely successful artist" who was obsessed with pornography and hiring strippers to perform sex acts for his viewing
The songwriter's well respected father – who served in the House representing the 20th Congressional district of New York from 1985 to 1989 - is upset that the real message of his daughter's book is getting lost in publicity generated by these shocking allegations.
He told RadarOnline: "Kara has written a wonderful book to try and inspire young people – it is about how she managed to succeed in the music industry.
"People have focused though on these other aspects. Other than that I have nothing to add - you will have to talk to Kara or her publicist about what precisely she said in the book."
Kara and her powerful father remain close though despite her revelations – tragically her mother Carol died in 1997 after a 7-year fight with ovarian cancer.
Article continues below advertisement
Her dad, who is a former accountant who also serves on the Albanian American Civic League, went on to re-marry writer Shirley Cloyes DioGuardi.
Kara - who married general contractor Bill McCuddy last July - also tells how she was struggling to get pregnant via IVF treatments when she dramatically left Idol on Season 9.
She writes: "I wanted a child and there was no way I could get pregnant under the stress of eighteen-hour work days and live TV. . . My desire to be in control of my destiny was larger than my need to be a household name."