VIDEO: Justin Timberlake -- Friends With Benefits Is A Bad Idea!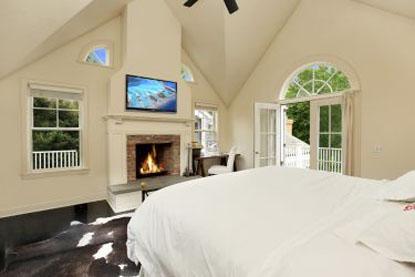 RadarOnline.com Staff Reporter
Justin Timberlake stars in the new flick Friends with Benefits, but the actor tells Ellen DeGeneres he has some issues with the reality of hooking up with friends.
"It's a really good idea until it becomes a bad idea. It probably becomes a bad idea really fast," Timberlake joked during a taping for The Ellen DeGeneres Show.
"I think that everybody could probably agree with us when we say, that if you're going to be intimate with someone at some point somebody's going to feel something."
Article continues below advertisement
Timberlake, 30, was joined by co-star Mila Kunis, who stayed mum on the topic.
After Timberlake broke up with his long-time girlfriend Jessica Biel, rumors swirled that he and Kunis got a little too close during filming – which he has adamantly denied.
To see the full episode, tune in to The Ellen DeGeneres Show on Thursday, April 28.
RELATED STORIES: