Housewife Alexis Bellino Is A Beach Volleyball Bikini Babe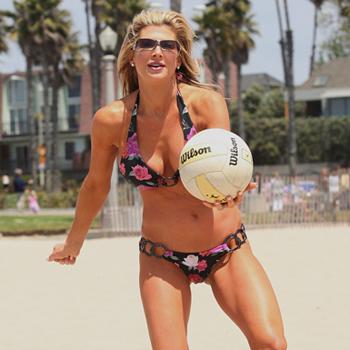 by Radar Staff
Alexis Bellino and her husband Jim traveled all the way north from Orange County to Santa Monica -- we're talking 45 minutes here -- for a game a beach volleyball Saturday, and RadarOnline.com has the pictures.
Alexis was showing better form in her bikini than in her game, but that didn't matter to any of the men nearby who were oggling The Real Housewives of Orange County star.
Alexis and Jim may have just been happy to be out of the O.C. for a day. As RadarOnline.com has been reporting, they've been through real estate hell there for the past several years.
Article continues below advertisement