EXCLUSIVE DOCUMENTS: OC Housewife Alexis Bellino's Husband Files Bankruptcy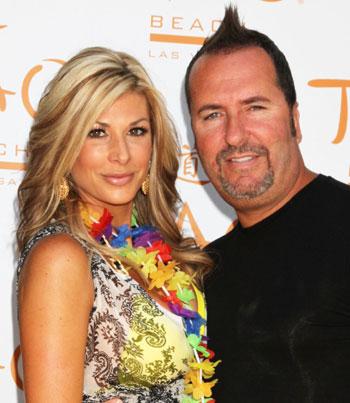 Real Housewives of Orange County star Alexis Bellino and her husband can breathe a sigh of relief – for now.
EXCLUSIVE DOCUMENTS: Read James Bellino's Bankruptcy Petition
Now that Jim Bellino filed for Chapter 11 bankruptcy last Wednesday - tied to his company Global Marine, Inc.- the financially-strapped reality TV couple has been spared losing their multi-million dollar home to foreclosure until next month – when their Newport Beach house has been rescheduled to be auctioned off.
Article continues below advertisement
The Bellinos join a long list of Housewives -- including Lynne Curtin, Tamra Barney and Jeana Keough – who got caught up in real estate nightmares when the bubble burst. NJ Housewife Teresa Giudice and her husband also filed bankruptcy last year.
The Bellino's six-bedroom, 6,400 sq. ft. waterfront manse was originally listed for $3,695,000, but fell to $3,395,000 as a short sale.
They were in talks with the bank to re-modify the loan, but "the bank changed the deal," said their attorney Michael York.
"We have been communicating with the bank regarding loan modification options for several months," York said in a statement last week to RadarOnline.com. "The bank has changed its offer, and the market has further declined since August, but we are continuing to work with the bank in an effort to reach a mutually agreeable resolution. The foreclosure sale will once again be canceled. In the meantime, as always, we will continue to follow the advice of our legal counsel with respect to this matter."
Article continues below advertisement
Realtor John Stanaland of Home Real Estate Group is listing the property - which is next door to a home once owned by Nicolas Cage – "with every high-end amenity imaginable."
The listing is described as "high ceilings, gorgeous crown molding, pristine wood floors, and a grand staircase adds elegance. Entertain in style and luxury with a state-of-art kitchen, wine cellar, home theater, & large recreational area with pool table & bar…expansive private courtyard with a relaxing spa and fireplace…6.5 baths, 6 car garage, multiple family rooms, den/office, and gym."