Hacker Breaks Into Lady Gaga's Twitter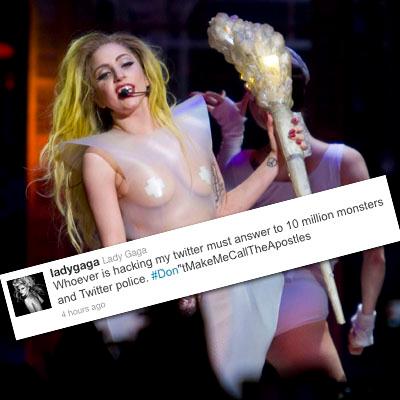 Lady Gaga's calling the police -- the Twitter police, that is.
The pop superstar on Wednesday tweeted, "Whoever is hacking my Twitter must answer to 10 million monsters and Twitter police. #Don'tMakeMeCallTheApostles."
Gaga did have some good news to report, at least: "So excited to perform my new single Judas on Ellen this Thursday for the 1st time! Haus of Gaga working away. Pop culture is our religion."
Article continues below advertisement
Lady Gaga's HBO special premieres May 7, while her new album Born This Way hits stores May 23.
RELATED STORIES: