Exclusive
Cabbie Who Called Cops On Cage - 'He's Normally A Real Gentleman'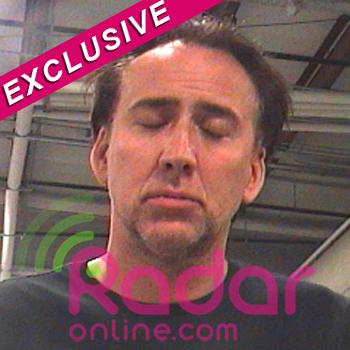 It was a cabbie who called 911 and alerted cops that Nic Cage was out of control with his wife Saturday morning.
In an exclusive interview with RadarOnline.com, the dispatcher for United Cabs spoke about the incident that resulted in the Gone In 60 Seconds star locked up for domestic abuse and disturbing the police.
"Its a real shame," said the dispatcher, who asked that we not use his name.
"Nicholas is one of our best clients and normally such a gentleman. He is a big tipper and always very kind.
Article continues below advertisement
"His arrest is quite shocking to me because I like him a lot."
See Nicolas Cage's Booking Sheet Here
Cage was arrested after one of United Cabs' drivers witnessed an alleged argument that involved pushing, between Cage and his wife Alice Kim, and called the police.
When asked if Cage had been drinking, the dispatcher said; "Everyone in New Orleans gets in trouble. There are a lot of drunk people in this town.