Exclusive
EXCLUSIVE: Michael Lohan Banging On Lindsay's Door, She Refuses To See Him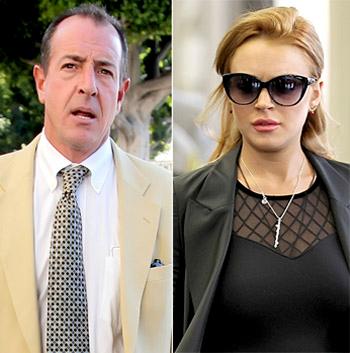 For the second time in as many hours on Sunday, Michael Lohan was seen pounding away on daughter Lindsay's front door and his daughter refusing to open up to him, RadarOnline.com is exclusively reporting.
Michael made his second appearance at Lindsay's rented house in L.A.'s Venice Beach area at just after 5 pm PDT.
He was so upset that Lindsay wouldn't respond to him, he wanted our reporter to help him out!
Article continues below advertisement
However, a furious Michael later denied Lindsay was even home and blamed a neighbor for the issue.
"Lindsay has said it's a lie," Michael said.
"I have it in a text message and I showed a reporter out the front. I am sick and tired of people coming between me and my family and lying about it.
"If it continues I will have no choice but to expose them."
As RadarOnline.com has been reporting, Lindsay is actively trying to move forward with her life, even while she still faces a possible trial on her pending grand theft charge.