Company Linked to Charlie Sheen Applies To Trademark 22 Catchphrases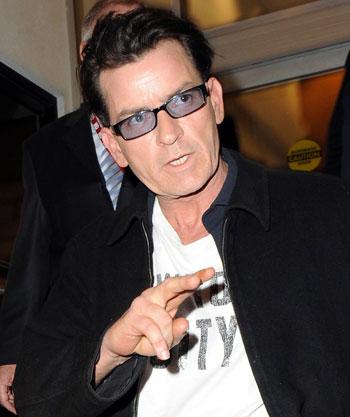 Yes, there's a method behind his madness.
A company linked to Charlie Sheen - dubbed Hyro-gliff - has filed applications for trademarks on 22 phrases the former Two and a Half Men star spurt during his media blitz last month, RadarOnline.com has learned.
PHOTOS & VIDEO: Charlie Sheen Winning Again In The Windy City
The applications were filed between March 19-22 and is seeking to trademark Sheen's now infamous phrases including: Duh, Winning; Vatican Assassin, Tiger Blood, Rock Star From Mars, Sober Valley Lodge and Sheen's Goddesses, among others.
Article continues below advertisement
The company also applied to trademark the actor's name and signature, as well as the title of the Sheen's current stage show, seeking protection for the phrases "Violent Torpedo of Truth" and "Defeat is Not an Option."
Sheen's spokesman, Larry Solters, told the Associated Press that how the trademarks are used if they are approved will be determined later.
Interesting enough, Hyro-gliff's business address is listed as the same as the offices of Sheen's lawyer, Marty Singer.