AUDIO: Glee's Matthew Morrison To Play At Wango Tango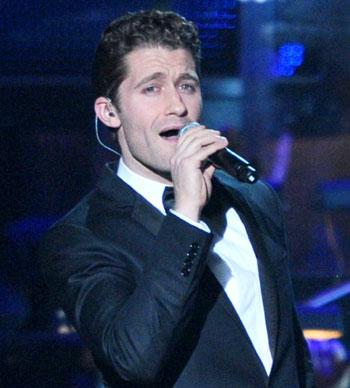 Glee's Matthew Morrison announced he'll be performing at next month's Wango Tango music concert on Ryan Seacrest's KIIS-FM radio show Friday, and RadarOnline.com has the audio for you.
Morrison, who plays Will Schuester on the Fox prime-time hit, told Seacrest he'd be honored to have a guest spot in the annual Southern California-based pop extravaganza.
Morrison, 32, said he'd bring his ukulele, his band and some singers to the concert.
Article continues below advertisement
Morrison, who's embarking on a 20-city tour from May until July, said he's excited to perform for a live audience, as he misses that aspect of show biz in doing a TV show.
"I realize I'm in this great situation, I'm just gonna ride the wave!" Morrison said, adding he wants his music to have a sexy, vintage New York feel.
Listen to the audio on RadarOnline.com
Other performers slated for the concert include Ke$ha and Selena Gomez, among others, as well as a special guest spot from Britney Spears.