Rocker Dave Grohl On Glee Creator Ryan Murphy: 'What A F***ing Jerk'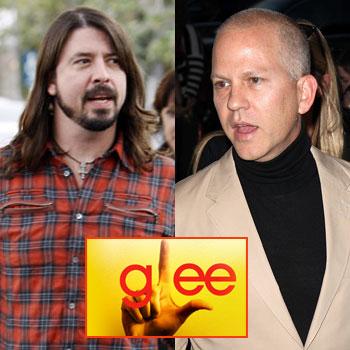 Has Glee creator Ryan Murphy gotten the best of Foo Fighter Dave Grohl? Judging by the former Nirvana drummer's recent comments, it would appear so, and RadarOnline.com has the details for you.
Grohl, speaking with The Hollywood Reporter at the South By Southwest film festival, said that: "it's every band's right -- you shouldn't have to do f****ng Glee.
Photos of Glee's Britney Spears Episode
"And then the guy who created Glee (Murphy) is so offended that we're not, like, begging to be on his f***ing show," said Grohl, 42."F**k that guy for thinking anybody and everybody should want to do Glee."
Article continues below advertisement
Grohl's comments come on the heels of a few public tiffs between Murphy and musicians like Slash and Kings of Leon, after things fells through in one way or another, for their work to be featured on the Fox smash hit.
Lea Michele and Ashton Kutcher Share On-Screen Kiss
Grohl explained: "Slash was the first one. He wanted to do Guns 'n' Roses and Slash is like, 'I hate f***ing musicals. It's worse than Grease.' Then Murphy's like, 'Well, of course he'd say that, he's a washed up ol' rock star, that's what they f***ing do.'