Exclusive
XXXpect A Lawsuit Capri Anderson, Charlie Sheen Is Still Coming After You!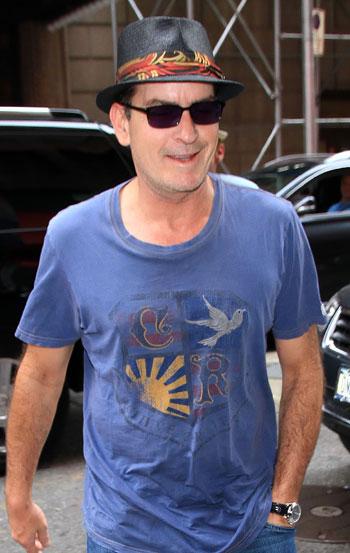 For a man who has had little trouble finding porn stars in the past, it seems bizarre that Charlie Sheen can't find the one who catapulted his craziness into the headlines.
The ex-Two and a Half Men star sent a lawyer to a Los Angeles court again Monday, to tell a judge he has tried and failed to locate Capri Anderson, the porn star and high-priced escort who was with the actor in the New York Plaza Hotel in October, 2010, when he went on a very publicized bender.
Article continues below advertisement
But Judge Norman Tarle rejected the request.
"We are informed that Anderson uses various aliases and often checks into hotels or enters into short-term residential arrangements using names other than her real name," Sheen's lawyer Michael Holtz wrote in his filing.
The porn star's lawyer, Keith Davidson, refused to accept service of the suit, claiming he'd lost contact with the adult film star.
"The only people in the world who can't find Capri Anderson are Charlie Sheen and his lawyers," he said, noting her numerous interviews and public appearances in the last four months, including a well-publicized pole dancing appearance at New York's Scores a couple of weeks ago.