Exclusive
EXCLUSIVE: Father Of Man Arrested At Charlie Sheen's Home Pleads With Actor, 'Pay My Son's Bail!'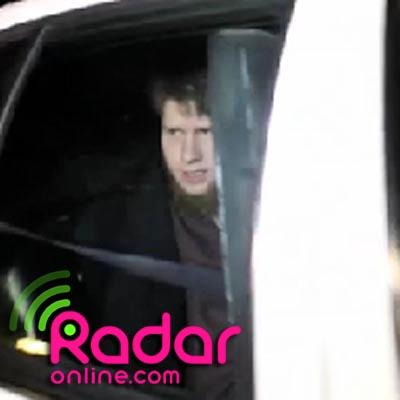 The father of David Pack, the man arrested for trespassing at the home of Charlie Sheen, has begged the troubled actor to pay his son's $1,000 bail, RadarOnline.com can reveal.
Unemployed Pack, 26, is currently being held in Van Nuys Jail after he was caught trespassing on Sheen's mansion in Sherman Oaks early Friday morning.
But although the Kansas native scaled the fortified fences and evaded security at the actor's gated community off Mulholland Drive in Los Angeles, his father, David Pack Sr. claims that his son did not represent a risk to the star.
Article continues below advertisement
He told RadarOnline.com: "David traveled to Los Angeles with his twin brother Jason about three days ago in their Honda Accord to support Charlie Sheen.
"They drove non-stop from Kansas as David believed that Sheen has been persecuted and he wanted to talk with him over plans for a different show.
EXCLUSIVE POLICE DOCUMENT: Read David Pack's Booking Report
"My son is not a bad person and he did not mean Charlie Sheen any harm - he has been prescribed Adderall in the past to deal with his ADHD.
"I think that Charlie Sheen should bail my son out because he is a fan and not a stalker who got caught up in this whole media frenzy.
"I tried to persuade both David and Jason not to go but they would not listen to me – they used to work for FedEx and Walmart but they are currently unemployed.
"The police tried to call me last night about the arrest and Jason is trying to get their car back and intends to go to his brother's arraignment.
Article continues below advertisement
"The whole trip has ended-up a disaster. I hope Charlie Sheen can help them out because I'm really upset about this."
According to his booking report -- obtained exclusively by RadarOnline.com -- Pack, who's 5'10" and weighs 145 lbs, is being held in Van Nuys jail under $1,000 bail.
As RadarOnline.com previously reported, Pack was arrested for trespassing in the early hours of Friday morning in Sheen's backyard -- only hours after LAPD officers staged a surprise raid on Sheen's home, looking for weapons that would put him in violation of a restraining order filed by his estranged wife Brooke Mueller.
Pack was initially arrested -- not by police -- but by one of Sheen's security people who made a citizen's arrest.
One of Sheen's pals on the scene told RadarOnline.com: "It shook everyone up."
Just how Pack managed to infiltrate the former Two and a Half Men star's home and the highly secure estate, home to a host of celebrities including Paris Hilton, is unknown.
RELATED STORIES: