PHOTOS & VIDEO: Lindsay Lohan Smiles -- In The 'Knick' Of Time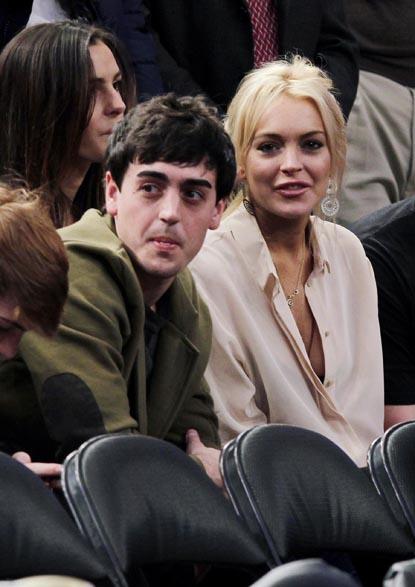 Usually caught off-guard, frazzled by the paparazzi, Lindsay Lohan looked genuinely happy for the first time in a while as she took in an NBA game at New York's famed Madison Square Garden with her family on Thursday, and RadarOnline.com has all the pics for you.
The famous family -- including LiLo, her brother Michael Lohan Jr., and sister Ali -- were all smiles as they cheered on the hometown Knicks, who wore green uniforms for the St. Patrick's Day face-off.
Article continues below advertisement
"With my brothers and my sister at the Knicks game!!! go knicks!! love their green uniforms for st patricks day!" Lindsay tweeted after the game, which the Knicks won.
The Lohan trio sat a few rows in front of some other recognizable faces at the star-laden hoops game: UFC fighter Chuck Liddell and The Sopranos star Steve R. Schirripa.
It's good to see the Mean Girls star put on a happy face for a change, as she hasn't had a chance to lately, given her recent her recent problems: On probation in California in connection with her 2007 DUI, Lohan had to asked the court for permission to leave the state. She's been given until March 25 to take the plea deal that's on the table in connection with her felony theft charge on accusations she stole a $2,500 necklace from a Venice Beach jeweler.