VIDEO: Niki Taylor 'Fires Herself' On Celebrity Apprentice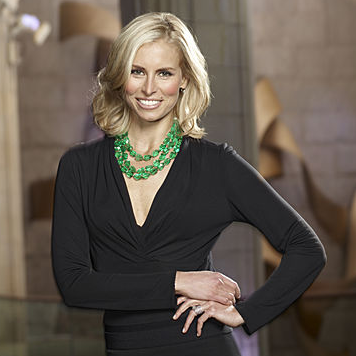 ASAP Team Leader Niki Taylor threw herself under the bus (or in this case, the RV) when she told Donald Trump that, as leader of the losing team, she deserved to be fired on Sunday's Celebrity Apprentice.
The Donald admired Taylor's class and candor, then sacked the supermodel, asking: "Niki, you're basically willing to take responsibility for your loss?
"I respect that. Niki you're fantastic, but other than that, you're fired."
Article continues below advertisement
But that's how the show ended. It began -- as always -- with a task: each team had to create a camper's paradise right in the heart of Manhattan to promote Camping World.
While both sides were extremely disorganized and showed little, if any, cohesive teamwork. In the end, Team Backbone's more interactive outdoor RV experience won over the judges and beat Team ASAP's more homey camping world.
Watch the video on RadarOnline.com
Highlights from the show: Backbone Team Leader Gary Busey (acting out of his mind again) playing catch with Jose Canseco, as a disgusted Mark McGrath videotaped them to later show Trump how they were goofing off; Dionne Warwick calling Taylor a "hussy" behind her back; the extremely pushy Star Jones going on-and-on about how she's a team player; and Taylor and Playboy's Playmate of the Year Hope Dworaczyk googling to see what century we are in -- the 20th or 21st. ( Seriously -- they googled it!)