Richard Hatch To Turn Himself In To Begin 9-Month Prison Sentence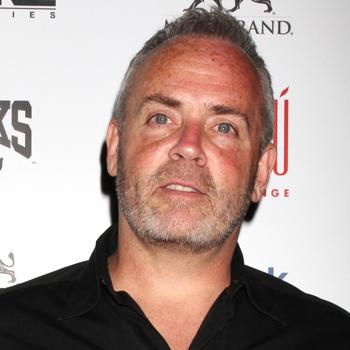 Richard Hatch, the first Survivor winner who's currently appearing on NBC's Celebrity Apprentice, is expected to surrender to U.S. Marshals Monday, RadarOnline.com has learned, after a judge last week sentenced him to nine months in prison in connection with unpaid taxes from his $1 million prize for winning the CBS hit 11 years ago.
Hatch, who owes around $2 million to the IRS, spent three years behind bars in connection with a previous tax evasion conviction, and still has not filed tax returns for 2000 and 2001.
Article continues below advertisement
"This isn't a complicated matter as much as you tried to complicate it," U.S. District Court Judge William E. Smith told the reality star Friday. "As far as I can tell, you've made no effort to put any money into the government's coffers."
The nine-month sentence is three more than the case's prosecutors sought. Judge Smith also sentenced Hatch to 26 months of supervised release when he gets out of jail.
"You can continue to proclaim your innocence," the judge told Hatch. "You don't have the option of engaging in this type of game or negotiation with the court. It needs to be a severe punishment. That's the only thing that will deter you in the future."
Hatch detailed his latest problems in a Facebook post over the weekend:
Article continues below advertisement
---
"I filed 2000 and 2001 tax returns as directed in writing by the IRS and prepared by my accountant. I believed them to be accurate. The IRS began conversations with my accountant and tax attorney about how they could be made more accurate. Those conversations (for which I was paying) lasted nearly two years before RI's corrupt former Attorney General Robert Clark Corrente converted that civil inquiry into a criminal prosecution - WITHOUT THE IRS EVER HAVING COMPLETED ITS ASSESSMENT OF THOSE RETURNS.
They tried to plea bargain with me and I refused. Then they dropped the tax evasion charges and months later brought 10 counts:
bank fraud, wire fraud, mail fraud, charity fraud and attempting to evade taxes. I still refused to plea and was acquitted of everything except "attempting to evade taxes" that still hadn't (AND STILL HAVE NOT) been determined to be due. The original judge gave me more time for the concocted amounts prosecutors claimed I would eventually owe than anyone in US history. He also added two special conditions: 1) get mental health counseling and 2) amend those tax returns and pay all taxes due. Notice Judge Torres didn't order a mental health evaluation. His biases were evident throughout. Probation ordered the evaluation and counseling was not indicated... so probation considered me to have met Torres' first condition. Torres could never have known (and certainly didn't care) that the IRS' audit of my returns would still be ongoing (through no fault or delay on my part) this many years later, but that is the case.
MORE ON:
Celebrity Apprentice
Article continues below advertisement
My case is currently before the US Tax Court awaiting resolution. I have done EVERYTHING HUMANLY POSSIBLE WORKING TOWARD THE DETERMINATION REQUIRED TO AMEND THOSE RETURNS. IN THE MEANTIME, IT IS SIMPLY NOT POSSIBLE FOR ME NOR WILL MAY ACCOUNT PREPARE AMENDED RETURNS WITHOUT THE DETERMINATION FROM TAX COURT OF WHAT FIGURES ARE ACCURATE.
Additionally, I have done everything else ever asked of me by probation and followed all rules without exception. All this, by the way, after having already served my entire 51-month prison sentence for that did not occur, never mind that I did not commit. And all this was communicated in detailed emails with probation between Oct 2009 (when I was released) and now. I am happy to share all of those emails with anyone. Still, out of the blue one day, after I'd been doing everything asked and after I'd been all along asking probation for guidance as to how I could possible do any more to be in compliance, probation decided to "violate" me for not having amended the returns.
Judge Smith held a hearing on Jan 10 at which he heard expert testimony that I do not now owe nor have I ever owed any taxes I have not paid. (And I've recently received three IRS refund checks totally thousands of dollars) Expert testimony also explained how I am not able to amend at this time. Regardless, Judge Smith (apparently overwhelmed with other case work) appeared not to have researched the case nor understood the facts and accepted prosecutors' lies sentencing me to 9 months in prison while citing example after example of my comments (free speech) in pursuit of exoneration and in complete disregard of my FULL compliance.
Article continues below advertisement