VIDEO: New Trailer Released For Katie Holmes' The Kennedys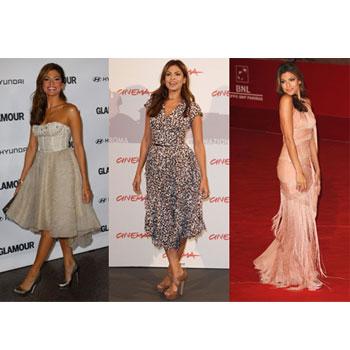 The ReelzChannel released a new trailer for the controversial 8-part movie event The Kennedys, where Katie Holmes portrays iconic First Lady Jacqueline Kennedy—and you can watch it right here on RadarOnline.com.
The suspenseful teaser follows the Kennedy's drive to power, with Academy Award nominee Tom Wilkinson as Joe Kennedy Sr., Barry Pepper as Bobby Kennedy and Greg Kinnear as John F. Kennedy.
Article continues below advertisement
The Kennedys was set to air on the History Channel this Spring, but in January A&E Television Networks pulled the plug on the controversial dramatic interpretation, after deciding it wasn't a good fit.
The first episode will debut on Sunday, April 3rd and the consecutive episodes will air through the 10th.
For more information on The Kennedys, click here.
The Kennedys | Barry Pepper | Greg Kinnear | Katie Holmes | Tom Wilkinson | Movie Trailer | Review