Sandra Bullock Digs Deep to Donate $1 Million to Japan Relief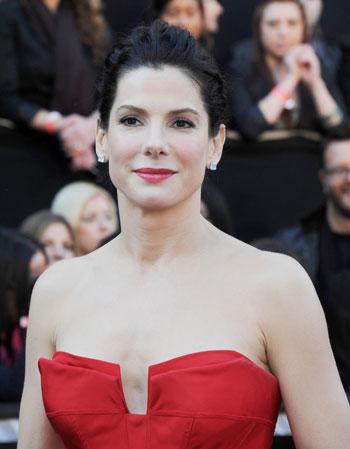 The Blind Side star Sandra Bullock has revealed her generous side yet again by donating $1 million to the American Red Cross to aid victims of the earthquake and tsunami in Japan, RadarOnline.com learned on Thursday.
The Oscar winner is the first celebrity to make such a huge donation since the disaster hit last Friday, CNN.com reports, although some may have been done anonymously.
"This contribution is vitally important as the Red Cross works to provide critical assistance and essential relief items in this time of urgent need for so many people in Japan," the relief organization told CNN.com.
Article continues below advertisement
Known as one of the most charitable stars in Hollywood, it's far from the first time that Bullock has put her money where her mouth is at times of global crisis.
Sandra donated $1 million to the Red Cross in 2001 following the September 11 terror attacks, $1 million for tsunami relief in 2004, and yet another $1 million to Doctors Without Borders to benefit victims in Haiti in January 2010.
When asked by Ryan Seacrest at the Golden Globes after the Haiti hand-out why she made the donation, Sandra simply replied, "Because I can."
The Proposal star was honored for her kindness in the wake of the Katrina disaster by being inducted into the Warren Easton High School's "Hall of Fame," after she gave tens of thousands of dollars to rebuild the New Orleans school in the wake of the 2005 flooding.
She went on to help one more very special child from the stricken city when she adopted son Louis Bardo last year.
RELATED STORIES:
EXCLUSIVE: Sandra Bullock & Ryan Reynolds' Secret Trips Out Of Town