Exclusive
Prince William And Kate Middleton's Gift Registry Revealed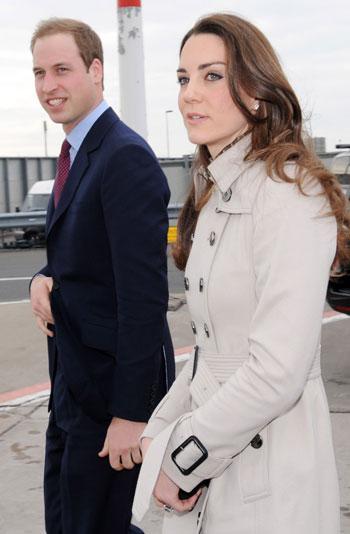 Those people lucky enough to be attending Kate Middleton and Prince William's wedding, will no doubt be asking: "What do you get the couple that has everything?"
But seems that wont be an issue - RadarOnline.com has learned that the generous pair are ditching toasters and linens to help rhino sanctuaries and earthquake victims.
In fact, Prince William and his bride have handpicked more than 26 charities to donate to, in lieu of getting gifts themselves.
Article continues below advertisement
"Prince William and Miss Catherine Middleton have created a charitable gift fund to help celebrate their wedding," read a statement from the palace.
"The fund will focus on assisting charities which support the five causes chosen by the couple. These causes are close to their hearts and reflect the experiences, passions and values of their lives so far.
"Having been touched by the goodwill shown to them since their engagement, they have asked that anyone wishing to send them a wedding gift consider doing so in the form of a donation to the fund."
The Prince's decision may have something to do with his parents being branded 'vulgar' for having a gift registry at their wedding which included a 'gourmet barbecue set and a pair of Cockatoos'.
The charities are grouped into five categories ranging from 'children fulfilling their potential' to 'conservation for future generations' which helps protect endangered wildlife.
The full list can be found here.