Prince William's Super-Secret Stag Party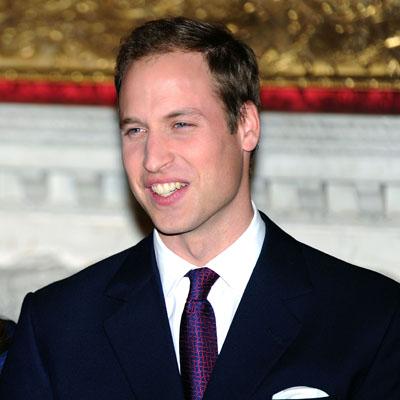 We're now only 32 days away from the royal wedding, and RadarOnline.com has learned that husband-to-be Prince William enjoyed his last hurrah as a single man over the weekend, attending a bachelor party in his honor thrown by his brother Prince Harry and nightclub owner Guy Pelley.
The handsome royal was joined by about 20 pals for the top-secret get-together at an English mansion just outside of London, and anyone who attended the event was sworn to secrecy, according to U.K. paper The Telegraph.
Article continues below advertisement
The event was originally planned to included boat racing, water skiingand other outdoor activities near Exmouth, Devon in the U.K., but once reporters had flooded the area, the venue had changed, the paper reported.
When asked about the weekend's festivities, one of the partygoers, Prince William's former prep school classmate Thomas van Straubenzee, told the paper "I'm very sorry but I have got to keep it a secret; I hope you understand."
A spokesman from St James's Palace echoed similar sentiments to the paper, saying, "I can confirm that Prince William's stag party happened this weekend.
"It was an entirely private event and we don't intend to make any further comment."
Prince William has been a busy fellow despite his wedding day just around the corner, having visited Wales, Scotland, North Ireland and New Zealand in the past month.
Prince William and his bride-to-be Kate Middleton met while attending Scotland's St. Andrew's University back in 2001. They'll be getting married April 29, 2011 at the historic English church Westminster Abbey.
RELATED STORIES: