Prince Harry Headed To North Pole To Honor Injured Soldiers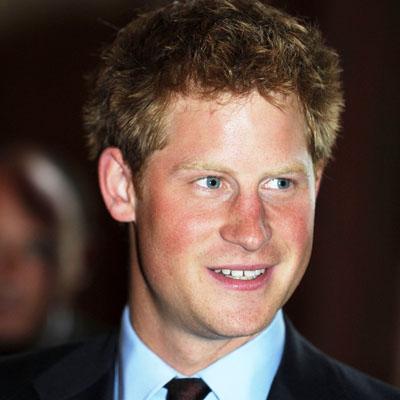 While all the talk surrounds Prince William and his upcoming wedding to Kate Middleton in 32 days, RadarOnline.com has learned that his younger brother Prince Harry has undertaken a task that would also make their late mother Princess Di proud: the red-headed royal will go on a 200-mile expedition through the North Pole to raise money and awareness for British soldiers who've been injured in war.
Prince Harry, according to British GQ, will depart on the expedition, titled Walking With The Wounded, in May following his brother's gala April 29 wedding. He hopes to raise more than $3.2 million (or, 2 million British pounds) for related charities in the trek.
Article continues below advertisement
"This extraordinary expedition will raise awareness of the debt that this country owes to those it sends off to fight -- only for them to return wounded and scarred, physically and emotionally," the prince, 26, said of his trip. "The debt extends beyond immediate medical care and short-term rehabilitation.
"These men and women have given so much. We must recognize their sacrifice, be thankful, so far as we can ever repay them for it."
Inge Solhiem, the expedition's polar guide who's been overseeing preparations for the grueling trek, described to the magazine the frightful conditions the young royal will face.
"You have no idea how different the pole is from everything else on the planet," Solhiem said. "The old Norwegian explorers called it the 'devil's dance floor.' It is unpredictable. Deadly. If you're not paying attention it will just slap you….
"You can walk ten miles in one day, pitch your tent overnight, and the ice will have drifted you back eleven miles in the opposite direction."
British GQ's May issue hits newsstands March 31.
RELATED STORIES:
Prince William's Super-Secret Stag Party