PHOTOS: Sexy Stars Who Are Also Athletes!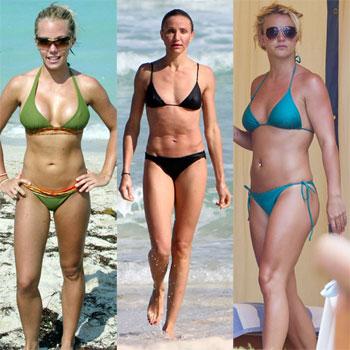 It isn't enough that they're gorgeous, rich and win awards - these stars were scoring on the sports field long before they became Hollywood celebs. They all look great now, but these stars got in shape back in their school days when they were star athletes.
RadarOnline.com has a list of the sexy stars who were on the varsity teams before they became famous.
Kendra Wilkinson kicked soccer goals before she was a Playmate, Brad Pitt was a tennis team star long before dating the world's most gorgeous women and Britney Spears was a baller on her high school team before her rise to stardom.
Article continues below advertisement
Check out the gallery on RadarOnline.com to find out which singer was on the swim team, which royal ruled the field hockey team and how many of Hollywood's hottest hunks were football stars before they were famous.
RELATED STORIES: