Meet Kate Middleton's Royal Wedding Team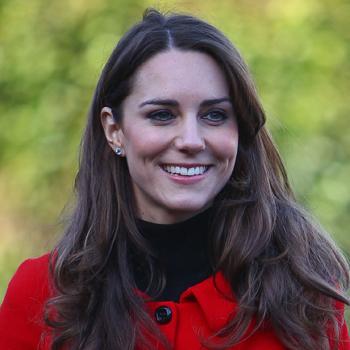 It isn't easy for a young bride-to-be to prepare for a royal wedding. Kate Middleton has an entire team helping her, RadarOnline.com has learned.
First Kate, 29, has her family.
Her parents Carole and Michael have been overseeing all the wedding plans and have even booked out the Goring Hotel close to Buckingham Palace the weekend of the wedding for guests from their side of the family, reports the UK's Daily Express.
Article continues below advertisement
The hotel is where Kate will stay on her last night of being single. Her maid of honor, her sister Pippa, will be there with her.
Kate also has several close girlfriends who are supporting her and giving her advice.
One is Holly Branson, the 29-year-old daughter of Virgin Atlantic founder Richard Branson who was a close friend of Princess Diana. Another close friend is Alicia Fox-Pitt, the sister of Olympic horseman William Fox-Pitt.
The future Princess has several experts on hand to help integrate her into her new royal role and life at the palace.
Sir David Manning has been assigned to the young future royal to act as a mentor and help Kate as she begins her new duties and international diplomatic trips. Sir David was prime minister Tony Blair's key foreign policy advisor and has over 36 years of foreign office experience.
An unlikely source of advice has been coming from Kate's future step-mother-in law, Camilla, Duchess of Cornwall, the wife of Prince Charles.
Article continues below advertisement
Kate and Camilla were spotted having lunch together last month at The Berkeley Hotel in London and the Duchess is reportedly giving her some inside info on becoming part of the royal family.
Kate has also compiled a group of fashion and beauty experts to help her during this exciting time.
She hired stylist and personal shopper Leesa Whisler to spruce up her wardrobe and sought the advice of UK Vogue Editor-in-chief Alexandra Shulman for a wedding dress designer.
Reportedly Shulman suggested the fashion house of Alexander McQueen for her big day, although the designer is still a tightly-kept secret.
Celebrity hairdresser Richard Ward has been in charge of Kate's locks and Didier Filton has been getting her pearly whites ready for those wedding pictures.
As far as the actual wedding planning is concerned, Jamie Lowther-Pinkerton, Prince William's personal secretary, has been given the job of chief wedding organizer although he claimed the the Daily Express that William and Kate are "calling the shots" on most details.
Article continues below advertisement
The Queen herself brought in her cousin, Lady Elizabeth Anson, to plan the reception at Buckingham Palace. Lady Anson is the founder of Party Planners, a high profile event management company who has previously thrown parties for Sting, Mick Jagger and Tom Cruise.
The clock is counting down for the team -- the royal wedding between Kate and William is taking place April 29.
RELATED STORIES: