Kate Middleton's Catwalk Lingerie Look Auctioned Off For Over $125K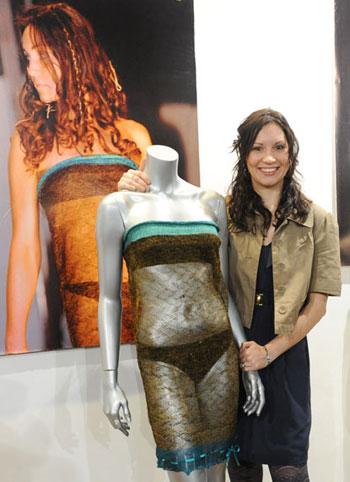 When Kate Middleton hit the catwalk of the St. Andrews University Fashion Show back in 2002, she had no idea that less than a decade later she would be engaged to the future King of England—or that the sheer and sexy, lingerie-looking dress she was modeling would be auctioned off for over $125,000!
By far, the sexiest outfit that Prince William's fiancé has ever been photographed in, sold for 78,000 Pounds in London on Thursday at the Kerry Taylor Auctions Passion for Fashion sale.
Article continues below advertisement
The lingerie look was said to be what grabbed the Prince's attention, back when William and Kate attended the prestigious St. Andrews University together, and within months two began quietly dating.
The new owner of the dress remains unidentified, but an unnamed man who represents the buyer, who he referred to as 'Nick from Jersey' explained that "he thinks it's an iconic piece and is very happy with the purchase."