EXCLUSIVE VIDEO: 'Sister Wives' New Wife Robyn Kept Polygamist Past A Secret Her Whole Life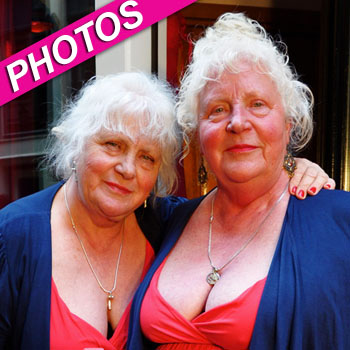 The newest wife on the controversial TLC show Sister Wives is adjusting to life with her new husband, three other wives and their 16 combined children -- and in an exclusive video clip on RadarOnline.com she discussed her feelings about living publicly as a polygamist family.
Robyn, who married Kody Brown and became wife number four on the Season 1 finale, grew up in a polygamist family that kept their situation private, which she talks about in the upcoming episode of Sister Wives.
Article continues below advertisement
"When I was a child and I was in public school I kept it a secret all those years," Robyn reveals in the video.
"So for me now to have my kids going to public school and being out where I hadn't my whole life, it was like ok we can do this."
The second season of Sister Wives showcases the struggles the Browns face as a real-life polygamist family, and goes deeper into their unconventional lives as they accept new siblings and challenges.