Exclusive
EXCLUSIVE VIDEO: Charlie Sheen: You All Fell For My Act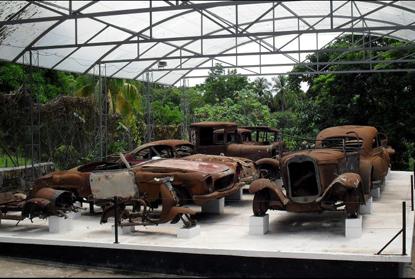 Charlie Sheen has been on a self-professed international media tsunami and while his rants have grown increasingly alarming, RadarOnline.com has exclusively learned that he's simply doing what he does best: acting.
"You have to sort of go into performance art," Sheen said of how he deals with media, during an interview with Australian radio network, Nova.
"It wasn't like I was really believing that if you, it's a drug called Charlie Sheen, if you take it your face will melt off and you'll weep over your exploded body!"
Article continues below advertisement
Only RadarOnline.com was there to capture the interview on video in which the 45-year-old actor revealed how the obscure words and phrases he uses are just ways to amuse himself and get people talking.
"You just prepare for it because you know its coming because they're media transparent and predictable. It's a skill set you don't worry about encountering. You can dismiss it with the illusion that there's some measure of compassion behind the answer," Sheen said.
"It's a fake engage. It's a fen-gage."
During Wednesday night's interview at the Two and a Half Men star's Mulholland Estate home, Sheen likened his recent media assault as bringing entertainment to an otherwise dull and rigid industry.
"It's about all those b**ching words sounding cool all put together. It's about shock value, its just about not having any interest in speaking like everybody else. It's just boring," Sheen said.