EXCLUSIVE: Tiger Woods' New Girlfriend Just Isn't That Into Him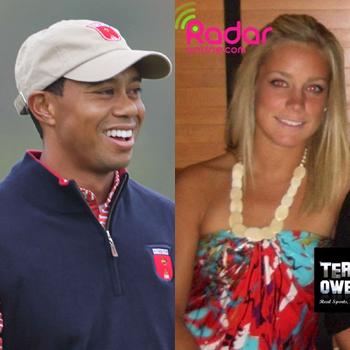 Tiger Woods has been seeing 22-year-old Alyse Lahti Johnston, but the beautiful blonde told a friend she's only interested in one thing from the golfing superstar -- a good time!
That's what RadarOnline.com learned exclusively from one of Alyse's pals and former classmates.
"She sent a BBM to a mutual friend of ours saying she didn't consider herself Tiger's girlfriend. They were just having a good time hooking up," the source tells us.
Article continues below advertisement
That's in keeping with Alyse's personality, the source says. "She is a really nice girl, smart and super friendly. And she's also a bit of a wild child. She definitely likes to have fun."
RadarOnline.com reported the news this weekend that newly single Tiger is dating Alyse. After growing up in Ohio and graduating from Ohio State, Alyse moved last year to the Windermere, Florida estate where her mother and stepfather had relocated. She'd taken a job with a fashion company in nearby Orlando, but hated it, the source says, and didn't stay with the company for long.
Coincidentally, Windermere is home to Tiger Woods, and Alyse's stepdad, who raised her since her early teens, is Alastair Johnston, a member of the board of IMG, the giant sports agency that reps Woods. He's also on the board of several other golf-related businesses.
A few months ago, she decided she wanted to train for the LPGA Tour, the source reveals, and her stepfather hired a private coach. It was the coach who introduced Alyse to Woods.
Article continues below advertisement
"Alyse wouldn't care about Tiger's money," the source says. "That's never motivated her and she comes from a very well-to-do family anyway.
"She just wants to have a good time and lots of fun. I can definitely see her considering sex with Tiger a lot more fun than a relationship with him."
RELATED STORIES:
EXCLUSIVE: Tiger Woods' New Girlfriend Was Arrested On Suspicion Of DUI