Exclusive
EXCLUSIVE: 'Real Housewife' Caroline Manzo Supports Husband '1000%' As He Resigns From State Post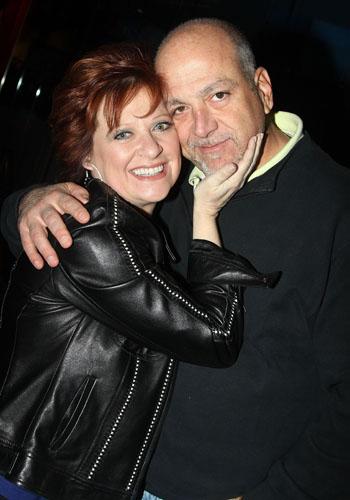 The Real Housewives of New Jersey are usually the ones dealing with all the behind the scenes drama – only now it's one of the house husbands who's had to face the glare of the spotlight off camera by none other than the governor of the Garden State.
The public scrutiny became so intense that Caroline Manzo's husband, Albert, resigned from his appointed post Monday – and RadarOnline.com was able to exclusively obtain the resignation letter.
Article continues below advertisement
EXCLUSIVE DOCUMENT: Read Albert Manzo's Resignation Letter
Meantime, Caroline is standing by her man all the way.
"I support my husband 1000% and there are no improprieties here," she told RadarOnline.com exclusively.
"I agree with him," she added about his decision to resign. "He's proud of what he did on the board. He's doing it because he loves his state and community and doesn't want to bring any negativity.
"It all looks like it's a cover up, when it's not. There's no hiding here."
Governor Chris Christie suspended Albert as a board member on the North Jersey District Water Supply Commission last week, along with fellow commissioner Michael Cricco, after they were accused of abusing the public's trust.
Albert came under fire after Christie criticized him for telling the commission he lived in Paterson, NJ at an apartment inside of his banquet hall business, The Brownstone, which lies within the water commission's jurisdiction.
Article continues below advertisement
The Manzo family also has a large home in upscale Franklin Lakes, NJ, which is often portrayed on the Bravo show -- but the town is not one of the 12 major municipalities the commission serves.
"I have always maintained my innocence," Albert told RadarOnline.com exclusively just hours after he resigned.
"I have maintained my residence here at The Brownstone for the past 15 years. We lived here together when we got married and when we moved out I never officially moved."
Despite what some may think, the apartment is not just a room, according to Caroline -- adding that her husband spent many late nights working at his desk, often until the early hours of the morning, making his residence at The Brownstone a necessity.
"It's not a cot in a room," she said. "It's a beautiful one bedroom apartment, fully furnished with a living room, dining room, bathroom and full kitchen."
Article continues below advertisement
Caroline also revealed that she and her husband have even talked about downsizing one day – by giving up their family home in Franklin Lakes.
"We always talked about that when we got the chance and once the children were grown and out of the house, I want to move back there.
"That's where we began our life together, it was our home and I have great memories there," she said. "The apartment has tremendous sentimental value to me."
Albert adds that he believes the media fuss has been "much ado about nothing" considering the State Board of Elections formally investigated his residency when he was appointed in 2009.
"I've never denied it. I claimed I had two residences," he said.
Albert revealed to RadarOnline.com that there was an emergency commission meeting on Saturday to discuss the issue, which led to his decision to resign.
Article continues below advertisement
"They told me 'we're all your friends and at this point the media attention is a distraction.'
"They said 'you're going to resign in a month and we understand it's about principal, but the attention from the media is becoming a problem.' They appreciated the position I'm in.
"I love the job, but I thought, 'what am I fighting this for'?
"I just thought you have to look at the bigger picture. The board was going to hire a lawyer to defend itself and I didn't want that.
"I feel like it's turned into a circus and I love the commission too much to put them through that. I want to turn this into a positive."
The Manzos plan to do just that by donating Albert's $7500 annual salary to two soldiers involved in The Wounded Warrior Project within their community.
Albert adds that he respects and supports the governor's actions.
"This is not personal between me and the governor and there is no animosity," he said.
Article continues below advertisement
Although Monday may have been bittersweet, Albert is looking forward to the future with his family.
"It's actually a good day and now I have more time to do other things," he said. "I was leaving in one month anyway and I didn't want to resign without any explanation. It was something that needed to be vetted first and it has."
RELATED STORIES:
EXCLUSIVE: Real Housewives of New Jersey's Manzo Brothers Get New Bachelor Pad