Exclusive
EXCLUSIVE PHOTOS: Lindsay Lohan -- Jewelry Shopping, Different Store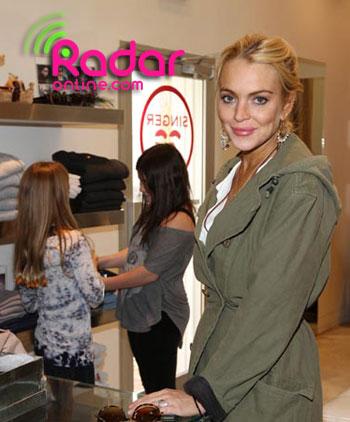 This is one store Lindsay Lohan is happy to be caught on camera in.
Just after RadarOnline.com revealed the jewelry store at the center of Lohan's theft case began charging online users $2.99 to watch the surveillance video that allegedly shows her stealing a $2500 necklace, the 24-year-old went shopping in New York -- and picked up a few items -- all legally, of course.
You can view the exclusive photos of Lohan's retail therapy at Singer22.com's flagship store on Long Island, exclusively here on RadarOnline.com.
Article continues below advertisement
Ironically, Lohan's expedition came after the latest controversy involving her felony grand theft case, with the Venice Beach, Calif., launching its own website, promising to help users "make-up your mind about what really happened."
"The fact that the store is now charging money to see the surveillance video, is just another way that the jewelry company is trying to make money off Lindsay," a pal of the actress told RadarOnline.com, exclusively.
"That should make it clear to anyone involved in this case that these people are out for money and nothing more."
Lohan, who was released from court-ordered rehab in January, reunited with her Long Island-based family this week, after taking a private jet home to New York on Monday night.
Said the pal: "She was so relieved to be able to fly on a private jet home after what she went through on her last trip home, at the airport, with the paparazzi."
Article continues below advertisement
"She seems more at ease now that she's decided to go to trial and not take the plea, she feels a jury will see that she's innocent.
"She is so happy to be back in New York spending time with her brother and sister after having so little time with them."
Lohan was charged with one count of felony grand theft in connection with the allegedly stolen one-of-a-kind necklace.
Lohan and her lawyer, Shawn Holley, have maintained her innocence and rejected a plea deal that would have involved jail time.