EXCLUSIVE: Jewelry Store Cashing In On Lohan Theft Case, Charging $2.99 To Watch Surveillance Tape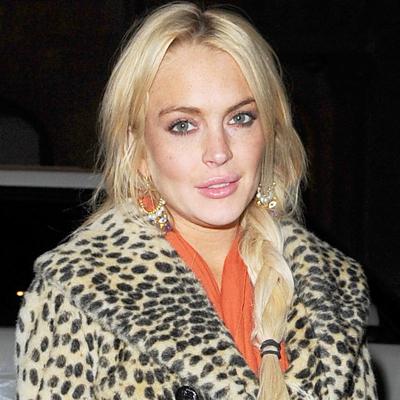 The jewelry store at the center of the Lindsay Lohan theft case is charging online users $2.99 to watch the surveillance video showing the actress allegedly stealing a $2500 necklace, RadarOnline.com is exclusively reporting.
The video, which was first obtained by The Associated Press and licensed to Entertainment Tonight, shows four different camera angles and is 42 minutes in length.
On necklacevideo.com, a representative associated with Kamofie & Company is promising to post "new content every day" and are attempting to seduce an audience to "come back tomorrow for more."
Article continues below advertisement
"We will help you make-up your mind about what really happened," the website brazenly declares.
It is yet another bizarre development from the Venice Beach, Calif., store which also attempted but failed to attract a book deal.
chronicling the high-profile case.
In an email promoting the website, necklacevideo.com declares that it can provide answers to whom to believe in the case and even whether Lohan, 24, will "someday win the Academy Award for Best Actress."
"NecklaceVideo.com is disclosing everything," it's said, adding: "The entire video surveillance footage, the real nature of the necklace, the supposed dialogue between Lindsay and the salesgirl."
The Mean Girls starlet was charged with one count of felony grand theft in connection with the stolen goods.
Lohan and her lawyer, Shawn Holley, have maintained her innocence and rejected a plea deal that would have involved jail time.